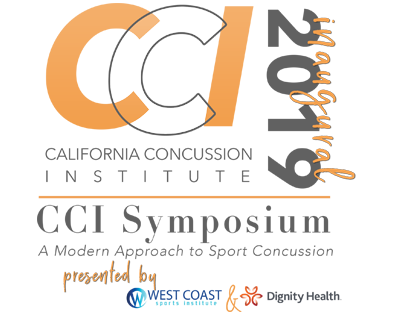 Register now using promo code: SAVE75 to save $75!
*We are now offering Buy 3, Get 1 Free for groups!* *See registration page for details*
---
We are excited to announce the first California Concussion Institute Symposium on January 26, 2019 in Santa Clara, California.
The inaugural event will be entitled:
A Modern Approach to Sport Concussion.
The event will be held at Levi's Stadium, home of the San Francisco 49ers.
A Modern Approach to Sport Concussion.
This premier continuing education event brings together some of the top health care professionals in the country that are involved in concussion management. The symposium will offer a unique educational opportunity for physicians, athletic trainers, physical therapists, and other health care professionals to collaborate. Keynote speakers include concussion experts: Michael "Micky" Collins, PhD., Javier Cardenas, MD and team physician/concussion specialist of the San Francisco 49ers and San Francisco Giants. Attendees will also have the unique opportunity to hear from a San Francisco Giants player, Brandon Belt.
California Concussion Institute is a specialized concussion facility specializing in injuries related to head trauma. We use the industry's leading technologies to diagnose, treat, and aid in the recovery process for patients diagnosed with concussions. The California Concussion Institute Advisory Board is made up of health care professionals across all disciplines (MD, PT, ATC) and all athletic settings (professional, collegiate, secondary school).
Registration is Now Open!
Join us on Saturday, January 26, 2019!