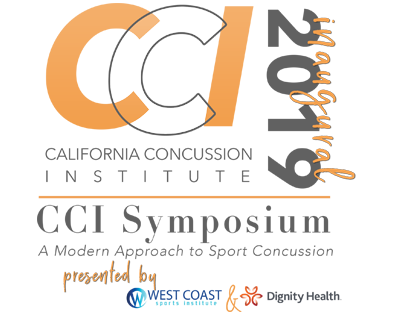 Register now using promo code: SAVE75 to save $75!
*We are now offering Buy 3, Get 1 Free for groups!* *See registration page for details*
---
Course Information
The course will demonstrate real cases and how they were handled with commentary and lectures from internationally recognized experts in the field, emphasizing the active approach to concussion care using a variety of rehabilitation techniques. The audience will learn how to identify and apply emerging techniques into their clinical practice for concussion care.
In addition to our continuing education course, California Concussion Institute is hosting a free community based educational effort targeting an audience of student­athletes, coaches, parents, and administrators to promote best practices and current beliefs of concussion incidence, recognition and treatments. This free event will be held at Menlo School on Friday, January 25, 2019 from 5-7 PM.This event will not be eligible for continuing education credits.
Keynote Speakers: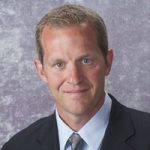 Michael "Micky" Collins, Ph.D.
Michael "Micky" Collins, Ph.D., is an internationally renowned expert in sports-related concussion. A leading clinician and researcher, Dr. Collins serves as director and a founding member of the UPMC Sports Medicine Concussion Program. Established in 2000, it was the first program of its kind…MORE
---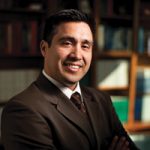 Javier Cardenas, M.D.
Dr. Cárdenas is the director of the Barrow Concussion and Brain Injury Center; an interdisciplinary clinic that is nationally recognized for comprehensive patient care. Since 2009, the Center has treated thousands of individuals suffering from traumatic brain injury due to sports, accidents, and domestic violence. He is also the director…MORE
---
Featured Guest:
Brandon Belt, Professional Baseball Player, San Francisco Giants

---
Confirmed Speakers: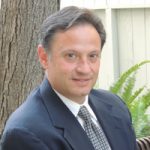 Anthony Saglimbeni, MD
Anthony J. Saglimbeni, MD is a native of San Jose and board certified in internal medicine and sports medicine, with over 20 years of experience. Dr. Saglimbeni earned…
MORE
---
Erin Isanhart, PT, DPT, NCS
Erin Isanhart PT, DPT, NCS is a vestibular and neurologic physical therapist who was involved in the establishment of the Stanford Concussion Clinic in 2014. During her time at Stanford Health Care, Erin has collaborated with the physical therapy team at Stanford Children's Health and Stanford University Athletics to…MORE
---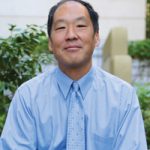 Chris Chung, MD
Dr. Chung received his medical degree from St. Louis University, in St. Louis, Missouri, and continued his education by returning to UCLA for his family medicine residency. Following completion of that program…
MORE
---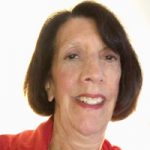 Liane Rice, O.D., FCOVD
Dr. Rice expressed an early interest in vision development when choosing her thesis topic of infant vision evaluation while seeking her doctorate at Pacific University. She recognizes that early treatment for lazy eye (amblyopia) gives the best outcome. Because of her interest in brain function…MORE
---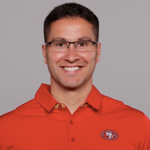 Ryan Donahue, PT, DPT, SCS, CSCS

Donahue is a licensed physical therapist through the American Physical Therapy Association, as well as a Board Certified Sports Physical Therapist (SCS) via the American Board of Physical Therapy Specialties and a Certified Strength and Conditioning Specialist (CSCS) through the National Strength & Conditioning Association…MORE
---
Target Audience:
Certified athletic trainers, physicians, physical therapists, nurses, nurse practitioners, and other health care providers.
Course Objectives:
Upon completion of the course, participants will be able to:
Recognize the different mechanisms of injury that can lead to concussions

Properly determine ability to return to play by identifying the immediate signs and symptoms of a concussion on the field

Identify the clinical characteristics that accurately determine each concussion subtype

Formulate appropriate treatments based on concussion profile, including vestibular, ocular and exertion therapy, to improve patient outcomes
---
Location
Levis Stadium 4900 Marie P. DeBartolo Way, Santa Clara, CA 95054
Parking & Directions will be posted soon
Agenda
According to the education levels described by the PDC, the following continuing education course is considered to be Advanced level.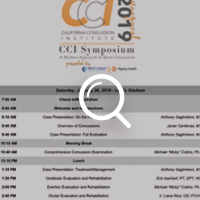 ---