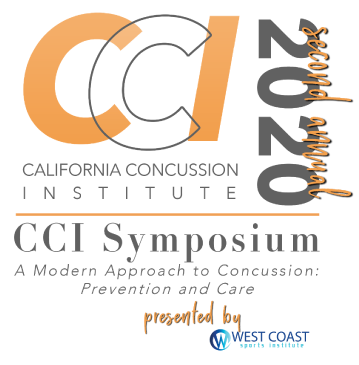 Course Information
The course will demonstrate advances in concussion management while emphasizing preventive measures and the evidence that validates those. There will be an emphasis on how education can supplement prevention and an opportunity for hands on sessions. There will be two small group interactive lectures and one lecture with a hands on lab that will teach the audience how to apply these emerging techniques into their clinical practice for concussion care. The hands on lab will have a speaker to attendee ratio of 1:15.
In addition to this continuing education course, California Concussion Institute is hosting a free community based education effort targeting an audience of student-athletes, coaches, parents, and administrators to promote best practices and current beliefs of concussion incidence, recognition and treatments. This event will not be eligible for CEUs. It will be held on January 24, 2020 – Please click here for more information
Keynote Speakers: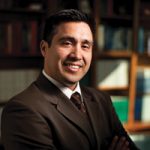 Javier Cardenas, M.D.
Dr. Cárdenas is the director of the Barrow Concussion and Brain Injury Center; an interdisciplinary clinic that is nationally recognized for comprehensive patient care. Since 2009, the Center has treated thousands of individuals suffering from traumatic brain injury due to sports, accidents, and domestic violence. MORE
---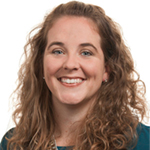 Johna Register-Mihalik, PhD, ATC

Johna Register-Mihalik is an Assistant Professor in the Department of Exercise and Sport Science at UNC-Chapel Hill. In addition to her role in the Gfeller Center, she serves as a Core Faculty member with the Injury Prevention Research Center at UNC-Chapel Hill. She completed her undergraduate work at the University of Alabama in Athletic Training and her master's, doctoral, and postdoctoral training at UNC-Chapel Hill. MORE
---
Featured Guest:
Garrett Celek
San Francisco 49ers | #88 | Tight End
2019 NFC Champion
Super Bowl XLVII Appearance
2013 NFC Championship Appearance
8 Year Veteran, Career San Francisco 49er
---
Confirmed Speakers: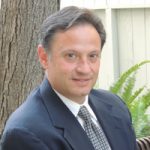 Anthony Saglimbeni, MD
Anthony J. Saglimbeni, MD is a native of San Jose and board certified in internal medicine and sports medicine, with over 20 years of experience. Dr. Saglimbeni earned…
MORE
---
Erin Isanhart, PT, DPT, NCS
Erin Isanhart PT, DPT, NCS is a vestibular and neurologic physical therapist who was involved in the establishment of the Stanford Concussion Clinic in 2014. During her time at Stanford Health Care, Erin has collaborated with the physical therapy team at Stanford Children's Health and Stanford University Athletics to…MORE
---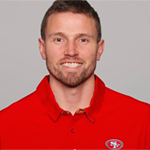 Dustin Little, DPT, ATC
Dustin is in his first season with the SF 49ers as head athletic trainer. Previously, he spent more than 5 years with the Denver Broncos as an assistant athletic trainer/physical therapist (2014-2015) and director of rehabilitation (2016-18). He also spent the summer of 2013 as an intern with the team's medical department…MORE
---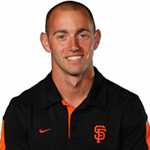 L.J. Petra, ATC
Louis James "L.J." Petra enters his 12th consecutive season in the San Francisco Giants organization and first as a Major League Assistant Athletic Trainer. A 2004 graduate of the University of Connecticut. L.J. has worked as an athletic trainer at every level of the Giants organization from 2009-2017….MORE
---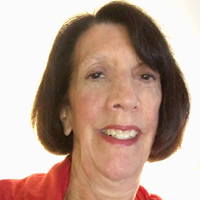 V. Liane Rice OD, FCOVD
Dr. Rice expressed an early interest in vision development when choosing her thesis topic of infant vision evaluation while seeking her doctorate at Pacific University. She recognizes that early treatment for lazy eye (amblyopia) gives the best outcome. Because of her interest in brain function, she receives many referrals for post-traumatic brain injury, including concussions, from sports or accidents as well as those suffering from strokes….MORE
---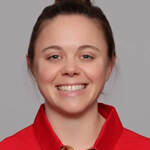 Laura A. McCabe, ATC, LAT
Laura McCabe is in her fifth season with the San Francisco 49ers as the team's assistant athletic trainer. Before joining San Francisco, McCabe was the head athletic trainer for the women's soccer team at Texas Tech University. Starting in 2008 at Texas Tech, McCabe was responsible for the prevention, evaluation, care and rehabilitation of athletic injuries for all soccer players…MORE
---
Additional speaker info coming soon…
---
Target Audience:
Certified athletic trainers, physicians, physical therapists, nurses, nurse practitioners, and other health care providers.
Course Objectives:
At the conclusion of the course, participants will be able to:
1. Recognize different mechanisms of injury and risk factors for concussions
2. Accurately interpret and evaluate the current evidence and research regarding concussion prevention and care
3. Evaluate and implement an evidence-based strategy for providing concussion education in clinical practice
4. Develop an evidence-based approach to concussion preventative care and management in clinical practice
---
Location
Levis Stadium 4900 Marie P. DeBartolo Way, Santa Clara, CA 95054
Parking & Directions will be posted soon
Agenda
Please feel free to take a look at our 2020 Conference Agenda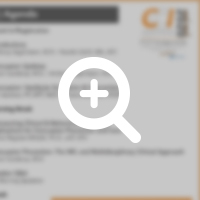 ---